The Genius School Board of Directors
BOARD MEMBER
angela@philanthropyresources.org
After nearly two decades as a Fundraising Executive at United Way of Central Indiana (UWCI), Angela Dabney retired from the organization but not from her passion for this community. She founded Philanthropy Resources LLC to provide fundraising capacity-building for nonprofit organizations seeking to grow their mission through fundraising and community engagement. Areas of focus are training, coaching, building culture and fundraising strategy planning. Angela has long experience and success leading fundraising growth and change as demonstrated by the transformation in fundraising under her leadership at UWCI, where she built strategies to raise more than $750 Million during her tenure there. She was responsible for cultivating United Way of Central Indiana's first and second $10 Million gifts from individual donors. In addition to serving as board chair for Ignite Achievement Academy, her community involvement includes, participating in a Habitat for Humanity Build, serving on the Steering Committee for the Race and Cultural Relations Network, the WRTV Advisory Committee and advocating for equity and inclusion wherever possible. Community service and philanthropy are her passions. Angela and is married to her high school sweetheart, Michael and they have two grown daughters.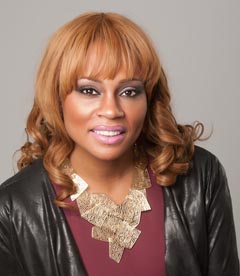 BOARD CHAIR
allife@newlifeindy.org
Mrs. Alicia C. Ramsey, born Alicia Beidleman, is a native of Elyria, Ohio. She is the oldest of Gary and Beverly Beidleman's four children. Mrs. Ramsey graduated from Elyria West High School, then attended the University of Akron where she received her Bachelor of Arts in Secondary Education in 1993. After moving to Indianapolis in 1995 to marry her current husband of twenty-two years, she furthered her education at Indiana University where she received her Master's Degree in Educational Leadership in 2005. In 2015, Mrs. Ramsey took classes at Ivy Tech Community College in Early Childhood Education to serve as the director for Rhema Childcare and Preschool Ministry.
Mrs. Ramsey spent fourteen years working in Perry Township Schools. She maximized her tenure in Perry Township as the principal of Clinton Young Elementary School and Perry Meridian 6th Grade Academy. Prior to those positions, she was an Assistant Principal and Dean of Students at Southport Middle School. In 2002, Mrs. Ramsey was the first African-American female to be elected to the school board in Pike Township for a four-year term. In June of 2009, she decided to make a life change for her family and she resigned from her position as Principal of Clinton Young Elementary School. Mrs. Ramsey has taken her professional experience and is currently serving as the Chief Operating Officer at New Life Worship Center Church in Indianapolis, IN.
Mrs. Ramsey is the founder of "Women of Excellence" a non-profit ministry that empowers women through self-help seminars, events, and workshops. She participates on many women discussion panels, does motivational speaking, and is a strong advocate for families of special needs children.
Mrs. Ramsey was appointed to the Governor's Council for People with Developmental Disabilities in 2014. Their youngest son Jeremiah David was born in 2001 with Agenesis of the Corpus Callosum a serious brain defect which causes Epilepsy, Mild Cerebral Palsy, and Intellectual Disabilities. Mrs. Ramsey has taken her passion for advocacy and in 2017 founded AR Consulting a business that conducts educational workshops, presents motivational workshops, along with giving educational counsel and support to ensure the best quality of life for special needs children.
In her free time, she enjoys traveling, reading and spending quality time with her husband John F. Ramsey Sr, their two sons, John, Jr. twenty, Jeremiah David sixteen and their baby girl Judah Maree who is seven years old.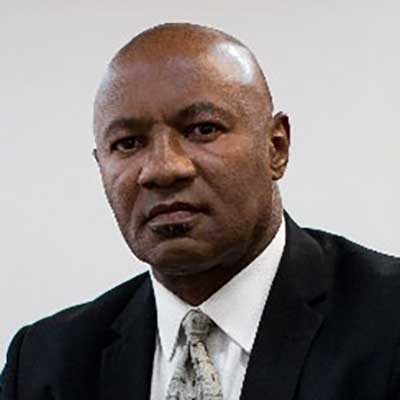 BOARD MEMBER
rmorrison@meticulousda.com
Ramon is one of the founding partners of Meticulous Design Architecture and serves as Director Business Development  &  Engagement.  Meticulous  is  an  international  design  firm  with  offices  in  Indianapolis,  Indiana and Abu Dhabi, UAE. Meticulous provides full service architectural, master planning and interior design  services  to  discerning  clients  ranging  from  multi‐family,  senior  housing,  mixed‐use  commercial,  education, healthcare, and recreation/hospitality markets.
Ramon has a wealth of practical corporate and entrepreneurial resource knowledge, as well as a proven
record of collaborating with clients to help bring complex development projects from concept to fruition.
Ramon is adept in strategic community and stakeholder engagement and consults with a diverse mix of
clients  and  non‐profit  organizations  on  all  aspects  of  development  and  expansion.  Ramon  is  a  member  of  the  Local  Advisory  Board's Strategic Planning Committee for LISC (Local Initiative Support Corporation), shaping strategic economic development initiatives for the next 3‐5 years throughout Marion County. Life Member of Kappa Alpha Psi Fraternity, Inc. and is past president and current board member of the Indianapolis Alumni Chapter. His role as chairman of the Indiana Guide Right Foundation fulfills his commitment to at‐risk youth development and inclusive community empowerment through collaborative strategic programs.
BOARD VICE CHAIR
tafinnell1@gmail.com
Todd Finnell is a native of Indianapolis, and the youngest of the five children born to his parents, Alfred, Jr. and Carole Finnell.  He attended St. Thomas Aquinas Grade School, Bishop Chatard High School, and then Ball State University on a full athletic scholarship to play football.  He graduated in 1990 with a BS in Computer Science and went to work at Eli Lilly and Company.  He established a 20-year career there by working in a variety of IT individual contributor and leadership roles, across various business areas, including supply chain, regulatory affairs, clinical trials, IT Infrastructure, and HR.  He left Lilly in 2010 as Director, HR IT, called to return to his high school alma mater to become the Director of Institutional & Instructional Technology there.  While there, he helped to spearhead a technology transformation that resulted in achieving a one-to-one program, one computing device per student and faculty member.  In 2014 he returned to the corporate world and spent 5 years at KAR Global working in IT product development leadership roles.  He is currently a director in the IT Product and Engineering organization at Cox Automotive, working in the financial services business unit, NextGear Capital, in Carmel, IN.
Todd has served on the Board of Regents at Bishop Chatard High School, and as a board member and board president for the Catholic Youth Organization (CYO).  He has also served as president and in numerous other leadership roles with the Indianapolis Alumni Chapter of Kappa Alpha Psi Fraternity, Inc.  He currently serves on the Board of Directors of the Indiana Guide Right Foundation, the Chapter's 501(c)(3) foundation.  Todd's passion for the game of football has also led him to coach at various levels from grade school to college, including being on the coaching staff for the inaugural 3 seasons of two-time NAIA National Champion, Marian University.  
Todd and his wife of 26 years, Deandra, reside in Indianapolis and have two daughters and one grandson.
BOARD MEMBER
delanorobinson1@gmail.com
BOARD TREASURER
westonkellee@gmail.com
BOARD MEMBER
franklinbennett720@gmail.com 
BOARD MEMBER
autumnsmith1130@yahoo.com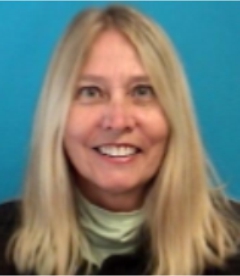 Dr. Judy Bardonner holds a B.S. in English education from Indiana University, an M.S. in special education from Butler University, and a Ph.D. from Indiana University.  She has over 20 years of teaching experience at all levels.  As a college educator, she has focused on teaching methods courses and directing community learning projects for the Indiana University School of Education and for the Marian University School of Education.  In her current role as Director of the Center for Community Learning at Marian University, she has created the Summer Learning Institute and the education program for Employ Indy's YouthBuild Indy program. Dr. Bardonner's research focuses on teacher education, adult learners, and summer learning loss. She is currently researching methods of bringing university resources to summer programs in order to close the math achievement gap.  She is fiercely committed to developing outstanding educators for all youth – especially those who are most at-risk.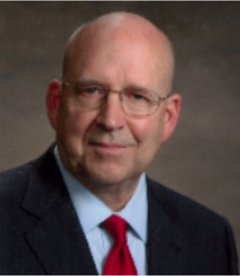 Lindan B. Hill, Ph.D., Associate Dean for Academic Quality, The Educators College, Marian University. Coming to Marian University in 2006, he became Vice President and Associate Dean in 2016. Prior work includes five years as Director of Teacher Education at Manchester University, North Manchester, Indiana and P-12 public school teaching and administration for 32 years, with 25 of those years as Superintendent of Schools in two districts in Indiana. Hill earned a Bachelor of Arts degree in English at Indiana University-Bloomington in 1969, Master of Science in Special Education at Purdue University in 1972 and Doctor of Philosophy degree in Special Education and Education Administration at Purdue in 1975. He has served on numerous professional committees and advisory groups, including Unites States Department of Education Blue Ribbon School Selection Committee and President of the Indiana Association of Public School Superintendents. In 1996, Hill was awarded the Distinguished Hoosier designation from Governor Evan Bayh and in 2001, was awarded Indiana's highest civilian award, Sagamore of the Wabash, from late Governor Frank O'Bannon. Dr. Hill is co-author of the book, Rethinking the Education Mess: A Systems Approach to Education Reform, along with Ian Mitroff and Murat Alpaslan. Palgrave McMillan, October, 2013.